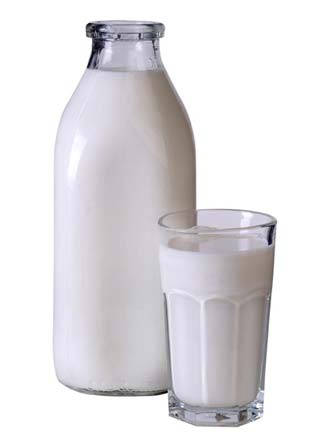 Farmer Vernon Hershberger's trial started May 20 in Baraboo, Wisconsin, and will most likely continue until May 24 at the earliest. Hershberger is a raw milk producer. As the Center for Media and Democracy (CMD) has reported, he is charged with four misdemeanor offenses: operating a retail food establishment without a license, operating a dairy farm as a milk producer without a license, operating as a dairy plant without a license, and violating a holding order. If convicted, the Amish father of ten children faces up to 30 months in county jail and fines of over $10,000.
Supporters suspect that he is being singled out to make a cautionary example threatening other raw milk producers in Wisconsin (Wisconsin's law allows "incidental sales" of raw milk on the farm, but its interpretation has been increasingly strict in the last few years).
Members of the farm's private food club, Grazing Acres, as well as raw milk supporters from all over the country are gathered for the week. Local farms are serving food to gathered supporters at the Al Ringling Theater across the street from the courthouse. Speakers including Virginia farmer Joel Salatin, California raw milk producer Mark McAfee, Mark Kastel of the Wisconsin-based Cornucopia Institute, and The Complete Patient blogger David Gumpert, are scheduled to address supporters.
Trial of Raw Milk Farmer Can't Introduce Issue of Raw Milk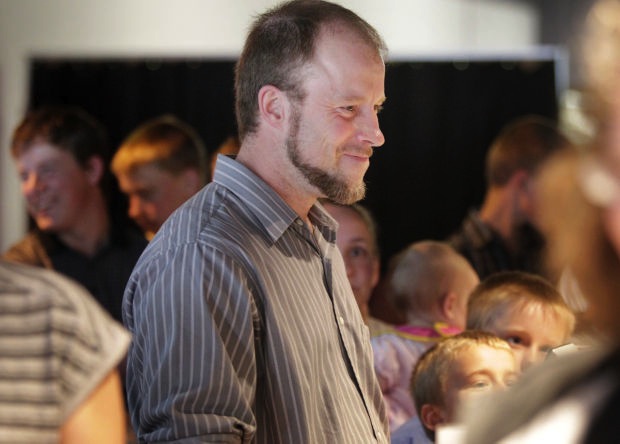 CMD attended the opening statements and examination of the first witness on May 20. Pre-trial discussions focused on Judge Guy D. Reynolds' insistence that neither the prosecution nor the defense introduce the issue of raw milk, as explained by David Gumpert. The limitation contributes to a broadening of the import of the case for local food sovereignty issues across the country. Small farmers across the country selling meat, dairy, produce, and other foods directly to eaters have faced increasing legal challenges and regulatory battles in recent years, as CMD has reported.
Still, defense attorney Glen Reynolds (no relation to Judge Reynolds) argued in deliberations after the jury had been dismissed for the day that the case is in court because of raw milk, and that the trial will not be complete without mentioning it, even if no argument about health or safety takes place (as the judge has ordered). Defense attorney Ajna Sharma-Wilson (who defended Rawesome Foods' James Stewart) told CMD, "At some level there's a disconnect. Bringing up raw milk safety and bringing up raw milk as the factual basis of the community coming together are two different things." Members paid to join Grazing Acres in order to access raw milk, she said.
Working around the court's restrictions, Reynolds' opening statement focused on the private, community-oriented nature of Grazing Acres' membership arrangement and concluded with criticism of the state's conduct towards the farmer and understanding of the issues involved: "We're going to ask you to return a verdict of not guilty of violating a holding order because the state didn't have its act together," he told the jury.
Farm Club Members Will Be Allowed to Testify, in Last Minute Reversal
In further pre-trial arguments on Monday, Judge Reynolds partially overruled the prosecution's motion to keep members of Grazing Acres private farm club from testifying on behalf of the defense. The judge said he hoped there wouldn't be a "parade of forty people describing their business relationship" with Hershberger, but defense attorney Glen Reynolds successfully argued that some farm member witnesses would be central to Hershberger's defense, as explained in detail by Gumpert.
"Because it's an evolving process, today was just a glimpse into how this trial can evolve, ... how different things are going to be ruled on, and where the jury is going to be led towards," Sharma-Wilson told CMD.
Raw Milk Supporters Cite Increasing "Dollar Voting" for Raw Milk
In an interview after the jury was selected and before the trial began, California raw milk producer Mark McAfee, who is attending the trial to support his fellow producer, told CMD that the two opposing forces in the battle to legalize raw milk in more states are "processor profits versus consumer nourishment," in a fight for market control. There are 15 states somewhere in the process of changing their paradigm with regard to raw milk (at least 30 states currently allow some sort of raw milk sales), and Wisconsin, he said, is one of the toughest fights. But he said that what will determine the outcome is the growing number of people "dollar voting" -- voting with their pocketbooks -- for legal raw milk.
McAfee is involved with the Raw Milk Institute, an independent organization that provides third party audits of raw milk dairies to rate and improve practices for producing clean unpasteurized milk. This could be considered a return to a historical trend. Concurrent with the rise of pasteurization in the late 1800s and early 1900s, certifying clean, uncontaminated milk by a "Medical Milk Commission" was considered a valid alternative to heat treatment.
Trial Called "One of the Most Important ... of the Decade"
According to The Capital Times, Hershberger's trial "is being viewed as a legal bellwether for the ability of people across the country to exercise their right to produce and eat what they want." The Isthmus said the trial "could prove to be one of the most important ... of the decade."
Why? The trial is undoubtedly of crucial importance to the Hershberger family and to the farm membership. But as Sharma-Wilson told CMD, "this is not only an issue that will affect the local community very severely because it's going to take away a very important part of the community, but also on the national level, a precedent is being set for CSA's [community supported agriculture] and all food shares. For anyone who's going to buy a share in or be part of a CSA or try to get access to healthy farm fresh food, this is the precedent that says whether or not you're going to have access to that kind of food."
Get trial updates and view the schedule of events here.