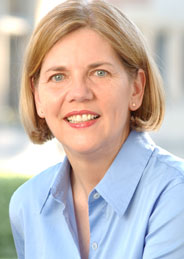 In a savvy move, the new Consumer Financial Protection Bureau launched its first website today. The CFPB was created by the passage of the Dodd-Frank Wall Street reform bill in July 2010 and is headed on an interim basis by well-known consumer advocate, Elizabeth Warren. While the agency will not officially open its doors for formal consumer complaints until July 2011, the new website offers the agency an opportunity to start reaching out to consumers to hear their ideas on how the institution can best serve the public.
"We're excited to announce the launch of our website, ConsumerFinance.gov, for one very important reason –- to start a conversation with you. With the launch of our site, we will be open for suggestions," Elizabeth Warren explained in a statement.
While the agency will have a hard time dealing with actual consumer complaints until it hires more staff and formally opens its doors, the website offers staff a mechanism for communicating with an anxious public -- who, in my experience, has been clamoring for Elizabeth Warren's contact information ever since the passage of the Wall Street reform bill.
It is a clever idea and good customer relations.
Get Involved in the Conversation!
Visit the website at ConsumerFinance.gov.
"Like" the agency on Facebook.
Tweet your suggestion using the hashtag #CFPB. You can also follow the agency Twitter feed here.