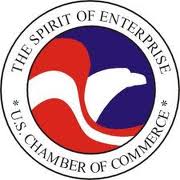 The investigation into Wisconsin Governor Scott Walker is led by a Republican special prosecutor, was unanimously approved by Wisconsin's nonpartisan Government Accountability Board, and includes the participation of elected county District Attorneys from both political parties.
But according to an outlet bankrolled by the U.S. Chamber of Commerce, the motivation for the "John Doe" probe can be traced back to a "weeping" teacher's union member married to Milwaukee County's District Attorney, John Chisholm.
Legal Newsline, which is owned by the U.S. Chamber of Commerce, cited an unnamed source to "break the news" on September 9 that Chisholm "may have had personal motivations for his investigation," since Chisholm's wife was a public school teacher and union member who "frequently cried when discussing the topic of the union disbanding" as a result of Walker's signature Act 10 legislation. The story was commissioned by the right-wing reporting group the American Media Institute.
The Chamber's Wisconsin affiliate, Wisconsin Manufacturers and Commerce (WMC), has been one of Walker's biggest supporters. WMC is also one of the groups under investigation in the "John Doe" criminal campaign finance investigation, where Chisholm and other prosecutors are looking into alleged coordination between the Walker campaign and third-party dark money groups during the recall elections. According to prosecutors, WMC was involved in campaign-related conference calls with the governor and in 2012 received $2.5 million from Wisconsin Club for Growth, a nonprofit led by a top Walker advisor.
The "weeping wife" allegation played into multiple right-wing pathologies -- the liberal woman whose politics are driven by emotion, the all-powerful teacher's union pulling a Democrat's strings -- and quickly spread across conservative media in Wisconsin and around the country.
The Wall Street Journal editorial board repeated the Chamber-backed claims, as did Wisconsin's Bradley Foundation-funded attack dog sites: Media Trackers called it a "bombshell revelation," while the Wisconsin Reporter asked whether the John Doe is "colored with a bit of 'Macbeth'."
"Wife's weeping over anti-union law drove Democratic DA to target Republican governor's staff and conservative activists," a headline from British tabloid the Daily Mail proclaimed.
"The Milwaukee DA's wife, a union operative infuriated by Walker's policies, was behind the whole thing," Breitbart wrote.
Yet the "bombshell" story fell apart on September 12, when the Milwaukee Journal Sentinel's Dan Bice broke the news that the unnamed source described as a "former staff prosecutor" was actually a former unpaid intern who previously made death threats to the prosecutor and his family.
Bice confirmed that the source for the Chamber story is Michael Lutz, a former Milwaukee police officer who obtained his law license less than four years ago.
Although the Chamber publication described Lutz as a "former staff prosecutor" and "longtime Chisholm subordinate," the truth is that Lutz worked, without pay, for Chisholm's office for only five-and-a-half months in 2011 filling out grant applications, but never handled any cases.
Lutz was partners with Chisholm's brother in law when he was a Milwaukee police officer. He has since retired and receives disability pay.
During his 17 years on the Milwaukee police force, Lutz was involved in several high-profile incidents, including one in 2003 when he shot and paralyzed a man. Bice notes:
"A Journal Sentinel story at the time of the incident said Lutz has a long-standing pattern of using force, including one prior shooting, 11 bodily force incidents and 16 pepper-spray incidents. Only two other Milwaukee cops had used force as often during a five-year span. Lutz was also suspended for 15 days in 1997 for using a racial slur."
Even if the source for the Chamber story was more credible or had closer ties to Chisholm's office, the allegations do not stand up to scrutiny.
A "weeping wife" doesn't explain why the non-partisan GAB -- a panel of retired judges appointed by the governor and confirmed by the legislature -- voted unanimously to approve the probe, or why Republican prosecutors from across the state found that the investigation had legal and factual merit.
The timeline is also questionable. According to the Chamber report, the "unnamed source" claims that an investigation that started in 2009 was motivated by anger over Walker's anti-union legislation -- which was introduced in 2011. The lengthy article jumps forward and back in time, at one point using the term "meanwhile" to refer to events that happened several months in the future.
The claim that Chisholm was motivated by partisanship is also questionable, since the career prosecutor has consistently pursued charges against both Democratic and Republican public officials who violate campaign finance or ethics laws.
For example, in 2012 Chisholm levied a $20,000 fine against the campaign committee for Tom Barrett -- Walker's Democratic opponent in the 2012 recall and 2010 gubernatorial elections -- for accepting PAC contributions in excess of campaign finance limits. In recent years Chisholm also prosecuted individuals who falsified information on recall petitions, pursued charges against a Democratic state senator accused of illegal electioneering, and prosecuted a Democratic Milwaukee County Supervisor for misusing campaign funds. Many of the investigations were conducted via the John Doe proceeding.
The story was the culmination of a three-month investigation run by Stuart Taylor Jr., a former New York Times supreme court correspondent, according to the American Media Institute's director.
It is rather incredible that three months of digging turned up nothing more than a weak and dramatic claim from an unreliable source. Apparently, no media outlet other than the Chamber's tabloid would go near it. Perhaps their approach to reporting reflects the witches' chant in MacBeth, "fair is foul, and foul is fair."