PRESS RELEASE, February 11, 2014
Latest Effort by Eric O'Keefe and Wisconsin Club for Growth to End Criminal Investigation Makes False Claims to Federal Court
MADISON – The Center for Media and Democracy (CMD) today denounced false claims filed in federal court by Eric O'Keefe and Wisconsin Club for Growth (WCFG) who are seeking to derail a bipartisan, multi-county criminal investigation into their electoral activities.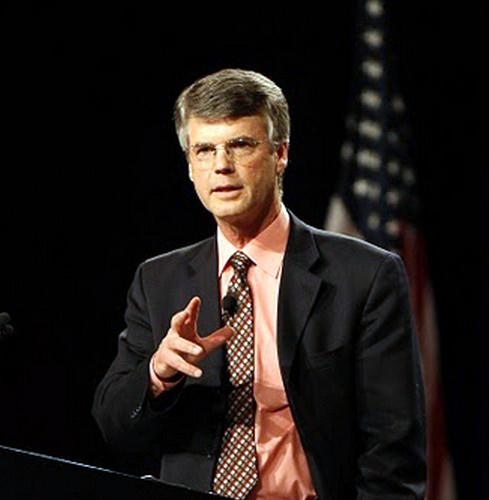 "Eric O'Keefe and WCFG have misled a federal court with false claims about CMD in their effort to thwart a criminal investigation into their activities during the 2011-2012 recall elections in Wisconsin," said CMD's Executive Director Lisa Graves, former Deputy Assistant Attorney General at the U.S. Department of Justice. "The legal complaint of O'Keefe/WCFG demonstrates a reckless disregard for the truth and defames our investigative watchdog group," she noted, adding: "Their claim of selective prosecution, which suggests that CMD should be subject to criminal prosecution, is injurious and based on manufactured falsehoods."
Graves believes CMD has been targeted as part of an effort to discredit the organization and its thoroughly documented investigative reporting about O'Keefe/WCFG, Citizens for a Strong America, David Koch's Americans for Prosperity and other groups. CMD/PRWatch will not be intimidated by these smears or stop reporting on these issues.
In the complaint, signed under penalty of perjury and filed on February 10:
O'Keefe/WCFG allege that on a November press call CMD's executive director purportedly admitted that liberal groups engage in the same electoral activities that the bipartisan prosecutors are investigating. Their complaint asserts: "One reporter asked about the investigation and whether the same activity being investigated had occurred among liberal and Democratic groups. Graves's response indicated that such activity did occur, but was distinguishable ...." Graves was never asked about any John Doe investigation on that call.
O'Keefe/WCFG then use a quote from Graves responding to a question from a reporter from the Topeka Capitol-Journal about how national and state non-profit think tanks are funded (the topic of the press conference) to assert that she made an admission regarding coordination around electoral campaigns. During that press call, Graves made no reference to any criminal investigation whatsoever, let alone any electoral coordination by non-profit groups.
O'Keefe/WCFG also falsely allege that CMD illegally spent tens of thousands of dollars lobbying in Wisconsin in 2013, implying that this is "materially identical" to the alleged criminal activity under investigation in the John Doe. Although CMD received a donation to support its research regarding lobbying by corporations and others, CMD does not lobby Wisconsin legislators about Wisconsin bills. CMD does on occasion respond to requests for information from lawmakers and participates in educational activities. CMD does not engage in electioneering, does not run TV ads, and does not engage in any of the activities reportedly under investigation.
O'Keefe/WCFG also assert to the court that CMD's Graves "is well connected with Democratic Party members in Madison, Milwaukee, and statewide," which is another false claim designed to paint her as a party apparatchik and implicitly discredit her organization. Graves is not active in the Democratic Party and has made small donations to two Democratic candidates in the past four years.
Lead attorney David Rivkin, who is best known for his previous defense of Bush Administration torture policies, has been hired to represent O'Keefe/WCFG and filed the complaint. The federal filing is predicated in part on the suggestion that county prosecutors violated O'Keefe/WCFG's civil rights by selectively prosecuting them while failing to prosecute CMD. "I hope the court will consider imposing Rule 11 penalties against the attorneys for making false claims," said Graves.
With the cascading news leaks about the John Doe, apparently from subpoenaed parties in the case and with important decisions of campaign finance law being discussed, CMD urges the John Doe judges to consider opening up proceedings as much as possible to the press and public so that citizens, election and non-profit law experts, and others can better understand the legal policies at stake. CMD also urges the John Doe judges to consider releasing as many documents as possible to the public, especially due to the fact that O'Keefe/WCFG have sought to distort public opinion through selective and self-serving leaks.
---
CMD has reported on the "dark money shell game" that O'Keefe/WCFG engaged in during the 2012 elections, and on the close ties between O'Keefe/WCFG and right-wing outlets writing about the John Doe, such as the Franklin Center for Government and Public Integrity and its "Wisconsin Reporter," which was founded and has been funded by O'Keefe and his allies: