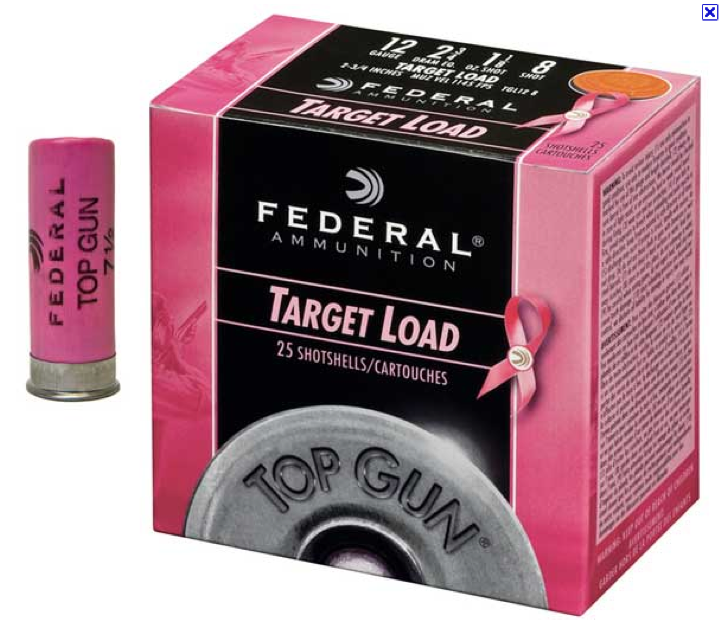 Every October's push for "breast cancer awareness" brings another example of egregious pinkwashing, and this year was no exception. As if pink toasters, pink beer pong tables and even a pink Smith and Wesson handgun weren't enough, October, 2011 brought us pink, breast cancer awareness 12-gauge shotgun ammo, courtesy of Federal Ammunition.
Advertised with the slogan, "Tough Enough to Shoot Pink," Federal said the pink bullets were "part of an important mission to find a cure," and promised that a portion of the sale of the pink bullets would "go directly to the search for a cure." We called Federal Ammunition to find out what portion of the sales went to charity, and which charity got the funds. Days later, a woman named Lynn at Federal returned the call and said that 5 percent of each sale gets donated to the "Network for the Cure." When I asked if she meant Susan G. Komen for the Cure, she reaffirmed that the correct name of the charity was "Network for the Cure." A search for a breast cancer-related charity called "Network for he Cure" turned up nothing.
A 2005 study in the Journal of the American Medical Womens Association reported that American women who are killed by their intimate partners are more likely to be killed with guns than by all other methods combined. Another study by the Violence Policy Center, "When Men Murder Women: An analysis of 2003 Homicide Data" (pdf), found that firearms are also the most common weapons used by males to murder females, all of which make guns and ammo particularly offensive and inappropriate products for pinkwashing.