While on the campaign trail in Iowa, former corporate executive and Republican governor of Massachusetts Mitt Romney shot back at hecklers who were challenging his stance that it would be unfair and unwise to raise taxes on wealthy individuals and corporations to reduce the deficit.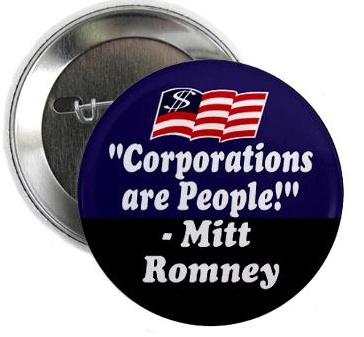 "Corporations are people, my friend," Romney said. "Everything corporations earn ultimately goes to the people. Where do you think it goes? Whose pockets? People's pockets! Human beings, my friend."
Democrats were quick to pounce.