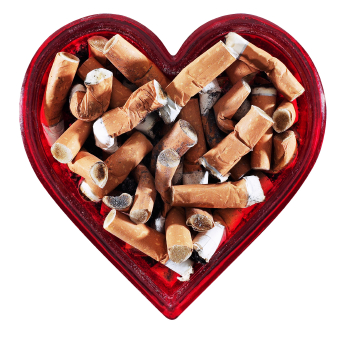 On September 13, 2011, Walgreens announced it is partnering with the U.S. Department of Health and Human Services, the Centers for Disease Control and Prevention (CDC) and the Centers for Medicare and Medicaid Services in a "new effort to fight heart disease" called the "Million Hearts Initiative." Walgreens says the goal is to help prevent one million heart attacks and strokes over the next five years by "finding ways to reduce the number of people who need treatment and improve the quality of treatment for those who need it." The chain's press release about the  Initiative says heart disease and stroke are the first and third leading causes of death, respectively. What Walgreens doesn't say is that while it searches for ways to prevent heart disease, the chain also continues to sell one of the nation's leading causes of heart disease and stroke: cigarettes. Not only that, but when the city of San Francisco passed an ordinance in 2008 banning pharmacies from selling cigarettes (based on the logic that as health-promoting businesses, pharmacies should not promote smoking) Walgreens fought the measure. The chain even issued an
action alert (pdf) saying it needed to keep selling cigarettes to help people quit
smoking. When that failed, Walgreens sued the city of San Francisco to try and block the ordinance. When the court threw out Walgreens' suit, the chain filed an appeal to continue the challenge.