By Mary Bottari and Jonas Persson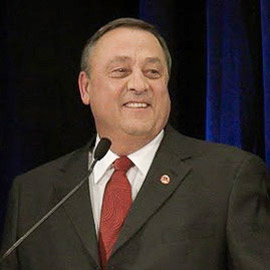 Around the world, private firms have been given "carte blanche rights to mine local groundwater supplies at the expense of local populations, say experts." In 1997, Swiss food giant Nestlé signed a contract with the privately-owned water services provider in Fryeburg, Maine, to buy freshwater in bulk for its Poland Spring brand of bottled water. Fearing that large-scale commercial water exploitation would lead to groundwater depletion and the Saco River drying up, the town of Fryeburg enacted a Land Use Ordinance that required that any company pumping more than 10,000 gallons of water a day get approval from the planning board. With a constant stream of litigation and appeals, however, Fryeburg Water Co. was able to buy time while continuing its moneymaking sideline business without interruption.
In 2004, Poland Spring/Nestlé announced an expansion of operations; the firm hoped to build a bottling plant. The town's Ground Water Regulation Work Group compiled a report, stating that the impact plan submitted by Nestlé was overly optimistic and based on incomplete data; there was, in fact, a potential risk of pumping the aquifer dry. Amid threats of a state excise tax on water bottling, Nestlé decided to ditch the bottling plant. Instead, in 2013, the company and Fryeburg Water Co. announced plans to enter into an unprecedented 45-year contract "for water extraction and lease of utility property." Worth close to $11 million, the deal would allow Nestlé the exclusive right to draw 75+ million gallons of water a year.
Concerned residents, soon collected 136,000 signatures and presented Gov. LePage with a petition urging the Public Utilities Commission to reject the deal: "It's our water! Stop bullying my community!" LePage refused to listen to the concerns of the protestors. (See video on right).
Reports filed with the Maine Ethics Commission reveal that Nestlé/Poland Spring spent $101,160 on lobbying the legislature between 2007 and 2013. Moreover, the media soon uncovered that all three members of the Maine Public Utilities Commission, the regulatory agency charged with reviewing the contract, had ties to Nestlé. The chairman Thomas Welch, for example, worked as an attorney for Nestlé Waters until his appointment to the commission. He recused himself from the contract review, and soon the other two dropped out as well.
Following media scrutiny, the last commissioner standing, David Littel, who had also worked as an attorney for the firm representing Nestlé Waters, decided to step down in July 2014, citing a conflict of interest. LePage sent a letter to Waters expressing his "concern" about Littel's interpretation of the recusal standards. Apparently Littel had let his moral code get the better of him. But the governor was prepared for such unfortunate eventualities. To make sure that the commission was independent in name only, he had previously passed legislation allowing him to appoint retired judges as substitute commissioners when it suited him.
In September 2014, a report by a PUC hearing examiner recommended that the contract not be approved. Fryeburg Water Co., the report notes, was established to "convey to the village of Fryeburg a supply of pure water for domestic and other uses;" it should not be sold off as a "bulk commodity" to Nestlé or other bottlers.
For Food & Water Watch, which has campaigned against the contract, "The report validates everything we've been saying all along: that this 25-year proposal with options of extending it to 45 years ... was a shameful sweetheart deal with a multinational corporation to strip a local community of its right to water."
The recommendations in the report, however, are nonbinding. In October, LePage's substitute commissioners will have the final say.
---
To find references for the above article and for more examples of outsourcing run amok, please see CMD's new report Pay to Prey: Governors Facilitate the Predatory Outsourcing of America's Public Services and follow the conversation at #OutsourcingAmerica.