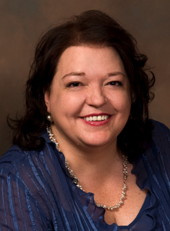 The Center for Media and Democracy and The Progressive are going to be busy at this year's Netroots Nation in Detroit, Michigan. Publisher Lisa Graves and Editor-in-Chief Ruth Conniff will be involved in several panels, and we are pleased to be able to present the film Keystone PipeLIES Exposed at a special showing.
Lisa Graves will be presenting on two panels. The first "Climate Justice Against Koch's Tar Sands from Detroit to New York" takes place on Thursday, July 17 at 4:45pm in room 140 AB.
"The Koch brothers' petrochemical empire is poisoning the world and the American political process. From Detroit, home of the Koch petcoke mountain, to Sandy-ravaged New York City, where David Koch is the richest resident, leading climate justice activists will speak about how they're fighting back against the corrupt fossil-fuel barons and building a better future."
The second, "Stink Tanks in Your State: Inside the State Policy Network (SPN)," takes place on Friday, July 18 at 4:30pm in room 142 AB. Lisa will be discussing the American Legislative Exchange Council and CMD's ALECexposed.org project in conjunction with our research on its sister organization the SPN Network which has "think tanks" echo and reinforce the ALEC agenda in each state.
"The State Policy Network (SPN) is a network of 64 right-wing state-based "think tanks" that have been the leading advocates of the right-wing agenda in the states for over the last two decades. In November 2013, ProgressNow and the Center for Media and Democracy launched StinkTanks.org, which houses a national report on SPN, state-based information on the SPN affiliates in every state (including several state-based reports), and action items people can take to help expose SPN. This session will focus on presenting the information on StinkTanks.org and be used as an educational tool for progressives on how SPN works, the funders behind it (including the Koch brothers), and ways to fight back against those who work against us."
Ruth Conniff, will be moderating "Common Core: A View from the Middle" on Thursday, July 17 at 4:45pm in room 142 AB. The Common Core State Standards—expectations of what children should know and be able to do by the conclusion of each school year—have been adopted by 40 states and DC. The new standards, and the tests associated with them, have been the focus of a great deal of controversy. Tea Partiers are vehemently anti-Common Core, and the Obama Administration supports the standards. But parents, teachers, and advocates for public education also have serious concerns. How CCSS affects students in each community hinges upon how they are implemented. Come hear a reasoned and civilized discussion of this issue moderated by Ruth, who helped launch The Progressive's Public School Shakedown web site.
Keystone PipeLIES Exposed will be featured with two other environmental films in a series called "Changing the Climate on Climate Change: A Showcase of Films for Environmental Action." The showing will take place on Friday, July 18 at 12:15pm in room 142 C. Lisa will be joined by Dave Saldana, writer and director of the film, for a discussion after the show.
Keystone PipeLIES Exposed from Center for Media and Democracy on Vimeo.
Follow the news at #NN14 and make sure you stop by our table in the Town Square to pick up a copy hot off the press of the newly redesigned Robber Barons Issue of The Progressive!