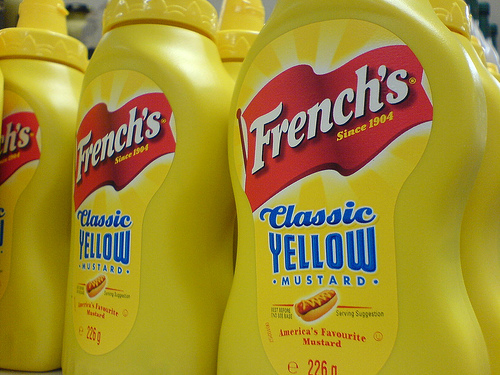 Now you can swap out that GE lightbulb, Western Union $100 to the old country, continue that cell phone contract with Sprint, protect your computer from that nasty virus, smother that hot dog with French's mustard, and pay the electric bill in New Orleans, all without indirectly supporting the American Legislative Exchange Council (ALEC).
Six more companies have indicated that they are cutting, or have cut, ties to ALEC: General Electric (GE), Western Union, Sprint Nextel, Symantec (maker of Norton antivirus software), Reckitt Benckiser Group (a British consumer goods company that makes such brands as French's mustard, Woolite, Lysol, Clearasil, Durex, and D-Con), and Entergy (a power plant company headquartered in New Orleans).
Corporate Involvement with ALEC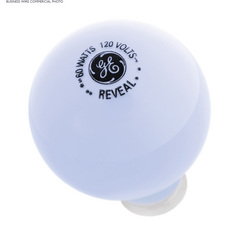 GE told the online civil rights organization ColorofChange.org (CoC) that it decided not to renew its ALEC membership in July 2012. The company was a member of ALEC's Tax and Fiscal Policy Task Force as of March 2011.
Tim Daly, senior vice president for global public policy at Western Union, told CoC that the company was only an ALEC member in 2011 and chose not to renew in May 2012. Western Union was a member of ALEC's Commerce, Insurance and Economic Development Task Force as of June 2011.
Ralph Reid, vice president of corporate responsibility at Sprint Nextel, told CoC that the company did not renew its ALEC membership in 2012. Sprint was a member of ALEC's Communications and Technology Task Force as of July 2011.
Symantec is also listed as a member of ALEC's Communications and Technology internal task force directory in July 2011, but Symantec's vice president of global government affairs, Cheri McGuire, told CoC that the company's membership expired June 2010 and was not renewed.
Reckitt Benckiser told CoC that it is no longer an ALEC member. It had been a member of the Health and Human Services Task Force and Public Safety and Elections Task Force as of June 2011.
Last but not least, Entergy said in a letter to Walden Asset Management that neither it nor any of its subsidiaries is currently a member of ALEC, nor has it funded ALEC since 2011. Entergy had been a member of ALEC's Civil Justice Task Force as of June 2011.
The Rush to Dump ALEC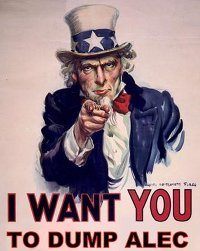 Corporations that have publicly cut ties to ALEC since the launch of ALECexposed and related public interest campaigns include Amgen, General Motors, Walgreens, Best Buy, Hewlett-Packard, MillerCoors, John Deere, Dell, Johnson & Johnson, Wal-Mart, Amazon.com, Procter & Gamble, Mars, Wendy's, McDonald's, Kraft Foods, PepsiCo, and Coca-Cola. The addition of GE, Western Union, Sprint, Symantec, Reckitt Benckiser, and Entergy brings the total to 38. Four non-profits -- Lumina Foundation for Education, the National Association of Charter School Authorizers (NACSA), the National Board for Professional Teaching Standards (NBPTS), and the Gates Foundation -- and 70 state legislators have also cut ties with ALEC.
CMD, along with Color of Change, Common Cause, People for the American Way, Progress Now, and others are asking eBay to cut ties with ALEC. Credo Action, a project of Working Assets, is also calling on its supporters and customers to call eBay and urge the company to stop funding ALEC.
---
This article was updated to reflect Sprint Nextel's communication that it was in fact an ALEC member as of July 2011 but did not renew its membership in 2012.