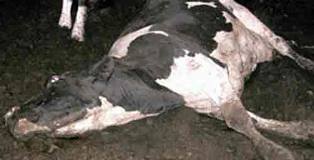 A downer cow at a California dairy was recently found to be infected with an "atypical" strain of "bovine spongiform encephalopathy" (BSE), or "mad cow" disease. There has been some significant media coverage of the case, and the USDA wants the media to know they are not pleased.
The U.S. Department of Agriculture (USDA) press secretary, Courtney Rowe, issued a memo saying there were an, "unfortunate amount of misleading articles meant for our public."
But the Columbia Journalism Review's analysis of the coverage concluded that, "it's hard to find many articles that fit her description. The media have covered the story rationally, for the most part, shunning both alarmism and indifference. ... The media have exaggerated many public-health scares, to be sure, but not this time."
Does USDA Test Enough?
The controversy hinges on the media's supposed, and apparently unwarranted, "focus on the number of BSE surveillance tests conducted by USDA," according to the USDA memo, an issue critical to tracking the disease and protecting the public.
Scientists at Consumer's Union (CU), publishers of Consumer Reports, sent letters to USDA Secretary Tom Vilsack and FDA Commissioner Margaret Hamburg, expressing concern that finding a case of mad cow in the USDA's current very small testing program is a "warning flag." According to a CU press release, "the USDA tests only 40,000 of the 35 million cattle slaughtered in the U.S. annually."
Not to worry, says the USDA: "The fact is, a stringent feed ban, the removal of all central nervous tissue during slaughter, and our BSE surveillance tests all work in concert to protect Americans and our food. And they do work -- very well. ... We are reaching out to international laboratories with more experience with this atypical form of BSE to assist us with our investigation."
But the CU letter to USDA secretary Vilsack cites multiple studies, citing new risk factors that suggest "that L-type BSE could infect humans," showing "oral transmission to a primate," and finding "shorter incubation periods than for classical BSE, making it a more 'virulent' strain."
This Strain "Could Be More Deadly to Humans"
Perhaps it is time for USDA to spend less time scolding the media and more time doing its job.
CU senior scientist Michael Hansen told CMD, "We are particularly concerned, as this is not the classical strain of BSE that largely caused the problem in UK and Europe, but rather an atypical strain, called L-type BSE which could be more deadly to humans."
Hansen referenced several recent studies demonstrating that this atypical strain is orally transmissible to non-human primates, whereas classical BSE was not; that the new strain can be detected in muscles, whereas classical BSE could not; and that the new strain has been associated with certain types of sporadic Creutzfeldt-Jakob Disease (CJD), a transmissible spongiform encephalopathy (TSE) that affects humans.
Another Prion Disease Spreading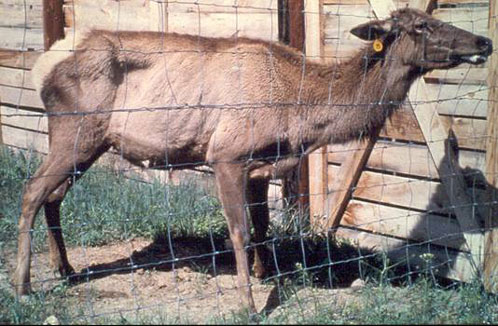 BSE and CJD, both of which make brains "sponge-like," are transmissible diseases believed to be caused by prions, or abnormal, pathogenic proteins. Another fatal prion encephalopathy, this one in deer, is also on the move. New information from the Wisconsin Department of Natural Resources (DNR) confirms that, contrary to expectations, the northern Wisconsin female deer that recently tested positive for Chronic Wasting Disease (CWD) came from the same genetic stock as tissue taken from other northern Wisconsin deer, rather than from southern Wisconsin deer as had been assumed.
According to a recent study in the Prion Journal authored by University of Wisconsin - Madison scientists, CWD "has led to declines in populations which have high CWD prevalence and areas with both high and low infection rates have experienced economic losses in wildlife recreation and fears of potential spill-over into livestock or humans."
A ban on baiting and feeding white-tailed deer in four northern Wisconsin counties (Barron, Burnett, Polk and Washburn) went into effect May 10. DNR officials say the discovery of the disease is "a setback for deer hunting and the state's unsuccessful attempts to try to control the disease."
For more information on mad cow disease, other spongiform encephalopathies, and government and industry failures to take the necessary steps curb the spread of the disease, see CMD founder John Stauber's book Mad Cow U.S.A.