-- by John Nichols, The Nation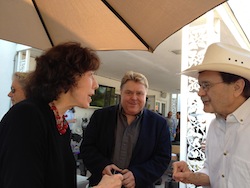 Tim Carpenter never lost faith in the very real prospect of a very radical change for the better. And he never lost his organizer's certainty that the tipping point that would make the change was just a few more phone calls, a few more rallies, a few more campaigns away.
So he kept on organizing.
To the last.